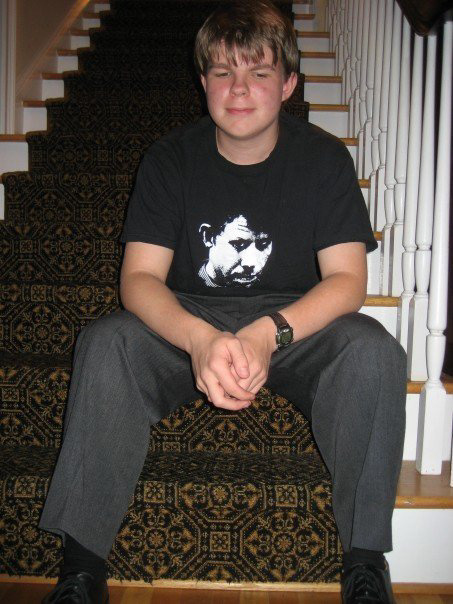 This entry is half warning and half exercise in masochism and public embarrassment. I was 15 when I started writing about horror movies and stopped for 9 years, probably from shame or because the Xbox 360 came out. However it happened, I'm back now. 
To show you where we're at, and hopefully show you where we're headed, everything above this adorable picture of me in a Tom Waits is written by an older, wiser Gus. Everything below was written by a child who thought Chicken Nuggets were a food group.
Without further ado, shut off your lights and get ready to meet the scariest monster of them all...hindsight.