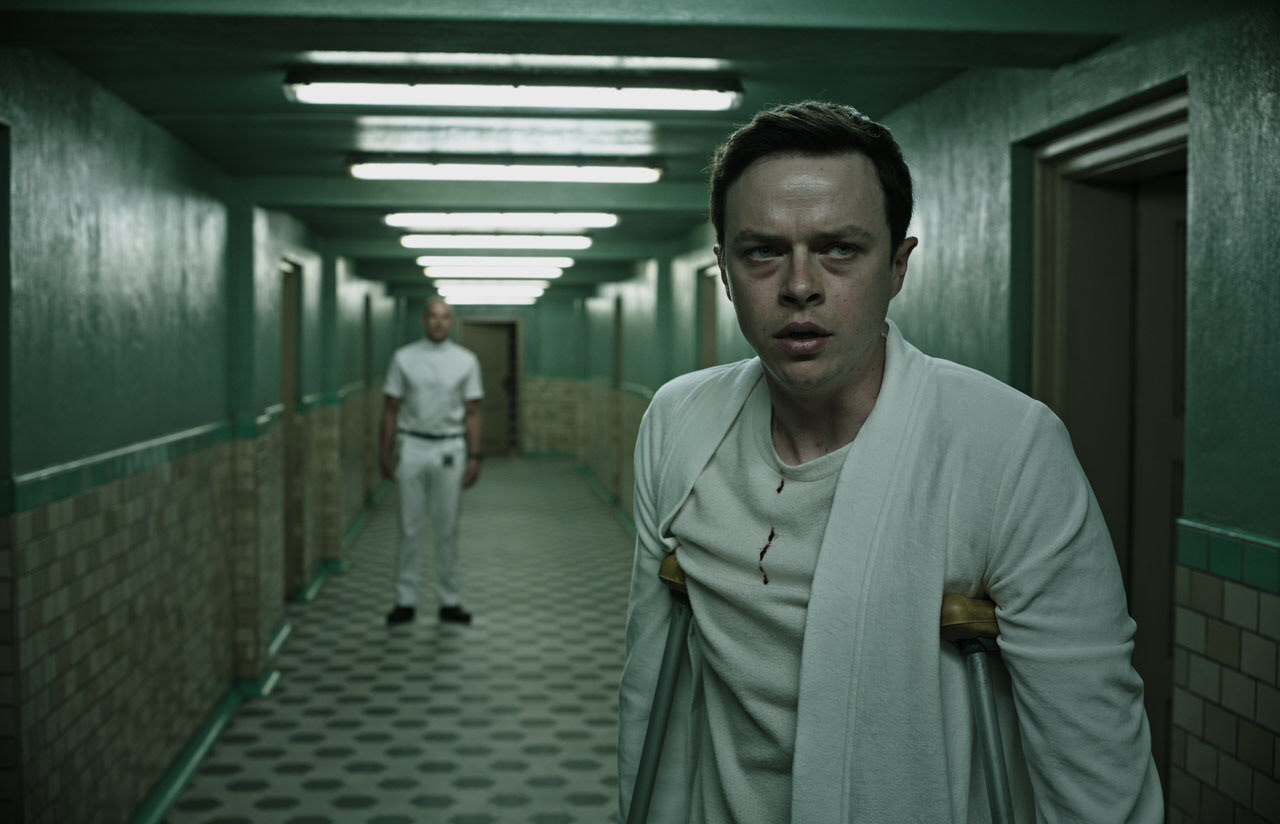 There's an elegance to old movies, the black and white makes every frame feel like a fitted tuxedo. Watching them now, transforms the viewer into a martini sucking sophisticate watching as square-jawed men and bony-wristed women waltz their way through heightened parlor dramas in opulent mansions. I think this is why I love Vincent Price.
Watching a Vincent Price movie feels like visiting a rich uncle. Everything in his performance bespeaks a closely guarded secret that only the elite are privy to. However, those secrets are often dark, and the rich dark red stains in the carpet aren't a priceless merlot, they're blood.
Gore Verbinski's

A Cure for Wellness

feels like a Vincent Price movie in the best sense. Every moment of the film whispers about high society, about wealth, and, of course, about health.
The plot follows a young ambitious wall streeter played by Dane DeHaan and his mission to bring his company's CEO back from a secluded Swiss clinic. A brutal car accident forces DeHaan's character to stay at the clinic, where he uncovers sick mysteries, an entrancing and bizarre woman played by Mia Goth, and a chillingly charismatic authority figure played by Jason Isaacs.
This triangle of intrigue waltzes the viewer from set piece to gorgeous set piece, splashing the horrors (and there are many of them) against the breathtaking backdrop of the Swiss Alps.
That's the magic of the film. Verbinski seems to love the old gothic feel of old movies as much as I do. Jason Isaacs' mysterious clinic director could easily be Vincent Price in another universe, conducting himself with that elusive, austere, almost European remove. Mia Goth's character wanders through the movie like an orchestral dream. The score is a symphony of echoes from another time.
Once Dane DeHaan sets foot in the clinic, he is taken out of time.
He is somewhere else, somewhere timeless and classic, among the stars and celluloid of another era of Hollywood horror.
And we go right along with him.