A lot can be said about the black magic of Panos Cosmatos's 2018 acid revenge flick,

Mandy

. It's a brooding wonderland where Nicholas Cage descends into an hallucinogenic hell, forges a battle axe, and slays an inter-dimensional biker gang and a cult after they kill the love of his life. 
This simple story doesn't exactly leap off the page, but instead becomes the black velvet canvass for Cosmatos' imagination. Its heavy influence from Frank Frazetta book covers and richly imaginative weird fiction alchemize into a film like no other. So when it was time for a double feature, I decided to challenge myself and find one for the most exciting, unique film of 2018.
I knew weirdness would be a huge factor. It had to leap off the screen with an undulating sense of imagination that wouldn't yield to something as paltry as logic or conventional storytelling. It had to be a feat of dense, exhaustive world building and sensory transportation. It had to star a badass at odds with the movie business. After all, who has the same desperation and lust for novelty as Nicholas Cage.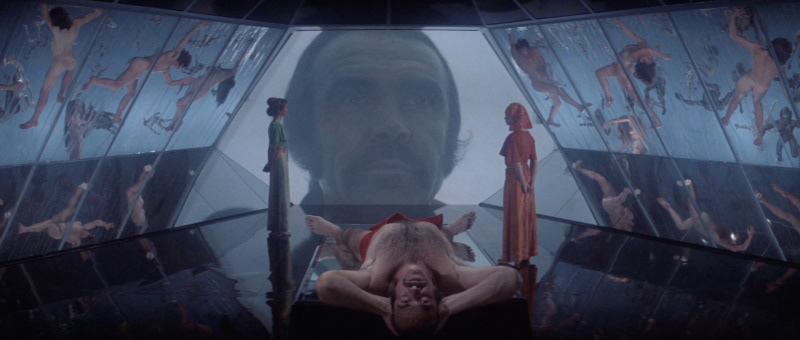 John Boorman's trippy, clumsy story of competing ideaologies and one man's rise above his attachment to his sense of purpose. A man, Zed, is part of a bizarre post-apocalyptic tribe of murderers. Each day, they offer their kills to the flying idol of their god, a floating head called Zardoz. But one day, Zed sneaks aboard and travels with the floating head.

He then realizes that his world is much bigger than he ever imagined. He shares an existence with immortal, bubble dwelling psychics, senile undying figures, and living statues called Apathetics. All these beings are slave to a sentient artificial intelligence known as the Tabernacle. It's a weird, deeply philosophical masterwork of ambition and sleaze.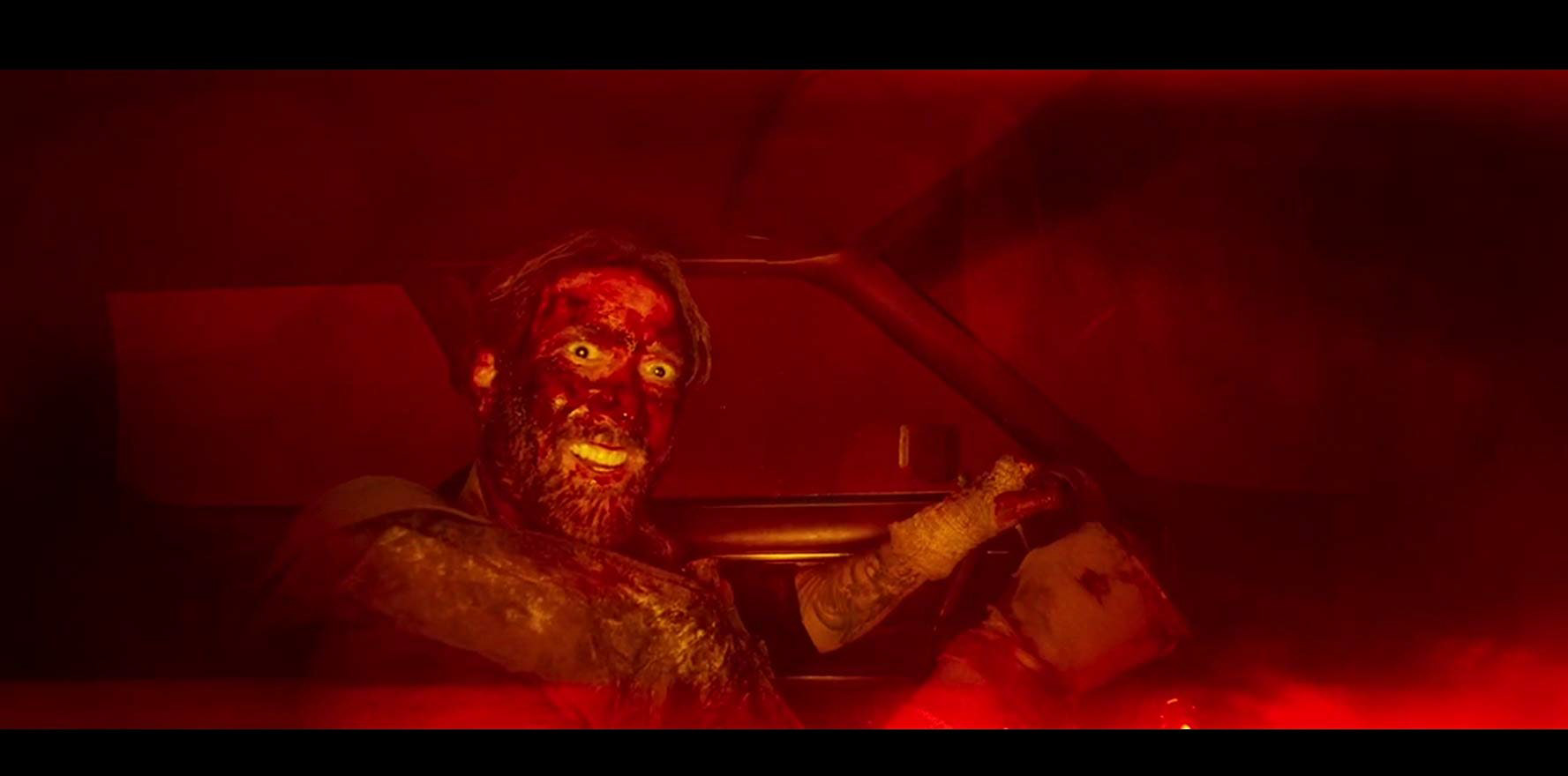 Sean Connery, freshly unhinged after years spent frying his nerves in a James Bond tuxedo, wanted something new. John Boorman, freshly denied the chance to direct a Lord of the Rings adaptation. There's a kinship to the baroque, bizarre aspects of Boorman's world-building and Cosmatos' blood soaked revenge romp. Both films have an ethereally beautiful woman at their core. 
In

Mandy

, it's Mandy, played by the magnetic and haunting Andrea Riseborough. 
In

Zardoz

it's the feline, smoldering Charlotte Rampling. 
Both films also have a sacrosanct passion for violence, and its role in tearing down our beliefs in the gods that fail us.

Mandy

's Jeremiah Sand played by the sniveling Linus Roache and

Zardoz

's effite  and superior Arthur Frayn played by Niall Buggy are strong metaphors for the false promise of eternal happiness and avatars for divine disappointment.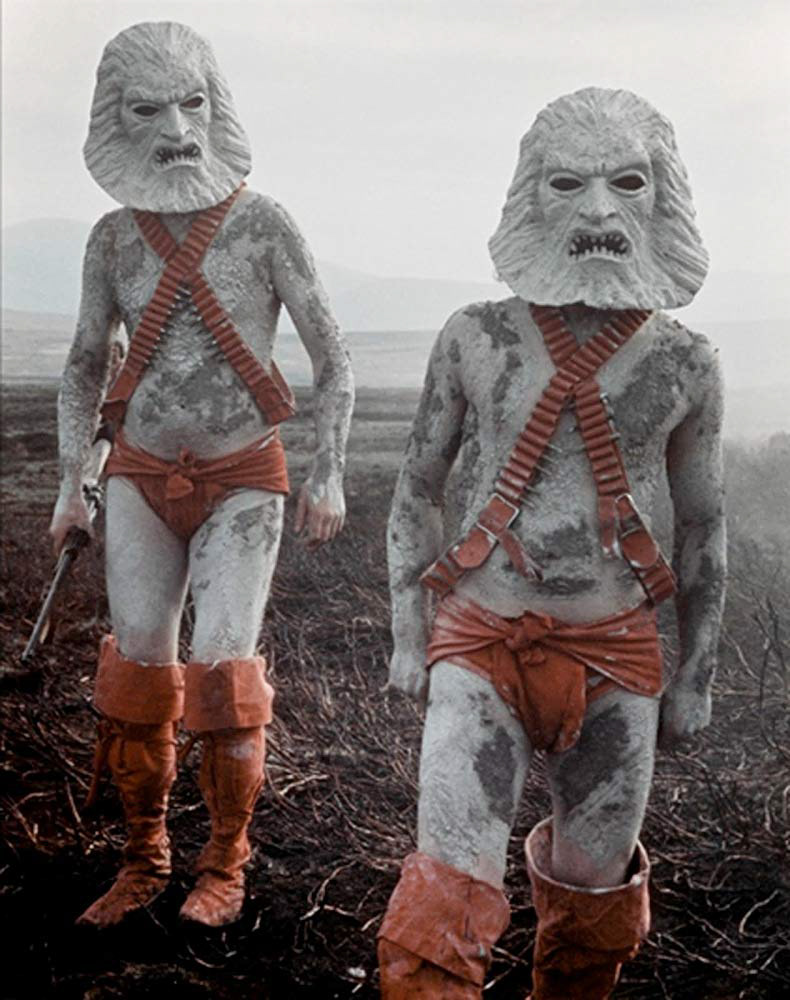 They are treated brutally, by both Red and Zed (just realized that, by the way), and both men achieve a oneness with both their women and their worlds as a result of this brutality.
It's a heady, wild, painting-on-the-side-of-a-van double feature, but one I'm certain complements both films and ties them both to a larger thematic lesson you can turn off your TV feeling smarter for learning.