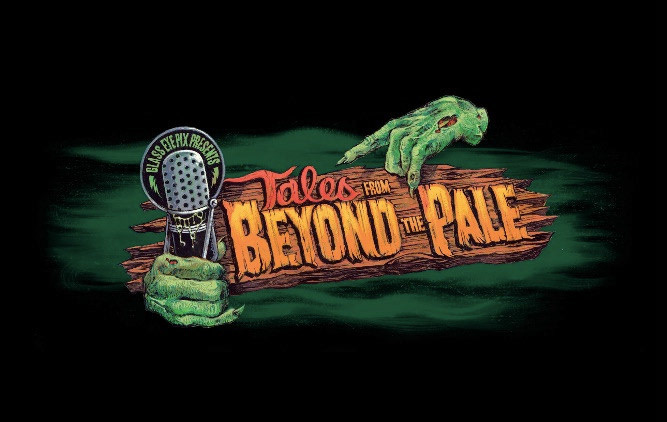 The most cliche'd question in horror movies (2nd only to "Is anyone there?") still has a magnetic accessibility to it. We've all been tricked by our ears. We've all been scared by a suddenly slamming door.
One of the more delightful and necessary ritual in being a horror fan, where we gather at conventions or on couches or in the white boxes of comment sections and talk, like reformed alcoholics, about the worst things our bad habit made us feel. We talk about the times we screamed at the TV, looked in the closet before bedtime, and felt a chill chew on the skin of our spines. These rituals always end with the proud (or shameful) admission of the moments that scared us the most.
For me, it wasn't a jump scare or a movie monster, or a grisly celluloid murder. It was an episode of Suspense, a sensational program that frightened and thrilled American listeners over the radio from 1940 to 1962. The episode was a radio adaptation of the thriller Sorry Wrong Number, in which a woman accidentally overhears a phone call between two men planning a murder. Some episodes of Suspense were re-released on CD and audio cassette, so on a long car ride, when my dad tried to stave off my mounting antsy-ness and boredom, I listened to a crackling, classic radio story and got the scare of my life.
Since then, I've always had respect for sound, and the power it commands in horror. We get scared most when we ourselves feel vulnerable, when the gossamer walls between our imaginations and our real lives. This is why sound affects us so, we have never seen a monster from a dark dimension or a demon from the depths of Hell, but we've heard a branch snap in the woods, and the floorboards creak underfoot. Sound brings horror to life.
That's the driving genius behind filmmakers Larry Fessenden and Glenn McQuaid's ongoing horror project Tales from Beyond the Pale. Inspired by the classic radio dramas like Orson Welles' War of the Worlds and Suspense, the two men devised an opportunity for indie horror filmmakers to explore their more ambitious ideas by subverting one of the largest expenses of modern filmmakers: special effects. By converting their film scripts into radio dramas, the filmmakers let the magic of immersive sound design fill in the blanks between their vision and their budget. It's easier, after all, for a delirious fisherman to yell about a plaid seagull than it is to make an actual plaid seagull.
The first season comprised of ten tales from Fessenden and McQuaid as well as the talents of J.T. Petty, Simon Rumley, Joe Dimaggio, and Jeff Buhler. Stories range from quiet, tense family dramas to Event Horizon-esque sci-fi horror adventures and feature incredibly talented actors to bring these stories to life.
Tales from Beyond the Pale is now on its fourth season, and has also converted the studio production into a traveling live show with the actors (and foley artists) on stage. Having been to one of these live performances in NYC, it's impossible not to be delighted by the orchestration of actors, musicians, and door-slams, stabs, gunshots, and creaking houses all on a stage before your eyes.
For four seasons, Larry, Glenn, and their friends have cracked open the world of storytelling that's been forgotten until very recently. Now, with the explosion of podcasting and its subsequent tidal wave of horror audio dramas, Tales from Beyond the Pale remains the benchmark for scary stories to haunt your headphones.
The Hole Digger from Season 1
What starts as a tense story about a recently-single mom and her two sons becomes a sinister, ambiguous, inventive story of supernatural suspense with an ending I still think about years later.
This Oracle Moon from Season 1
Ron Pearlman and Doug Jones reunited from their Hellboy adventures create a chilling sci-fi horror with monsters, drugs, robots, and the chilling nightmare of being stuck on a cold stone millions of light years from home.
Burglars try to rob a haunted house on Halloween night and confront their own haunted pasts. The sound design and atmosphere of this episode sets the standard for the series as a whole. It's rapturous.
This one feels like a classic, grimy cat-and-mouse game from the grainy, gritty era of 1970s horror filmmaking and features an excellent performance by Vince D'onofrio.
Cold Reading from Season 4
By Glenn McQuaid and April Snellings
A group of strangers gather for a seance from a drunken fortune teller and his conduit, a sinister ventriloquist dummy. Things quickly get violent, nasty, cruel, and breath-taking. The entire cast puts together a parlor drama from hell that brings a smile to my face and a chill down my spin

e
.